Boost Agent Performance with AI Agent Assist
sol AI Agent Assist empowers your customer service agents with the information they need to resolve queries more effectively and efficiently — while giving customers the speed and personalization they demand.
Get Demo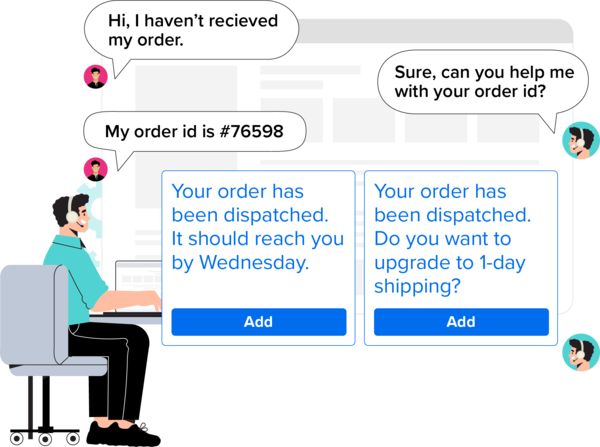 Introducing Sol's AI Agent Assist
Ensure consistent responses and faster ticket resolution. Save time for both your agents and customers with Sol's AI Assist.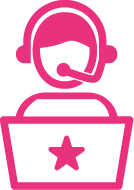 Improve agent productivity
Unlock unlimited conversations with Interakt, now at no additional markup cost! No surprises, just straEmpower agents with the right information to handle fluctuating caseloads.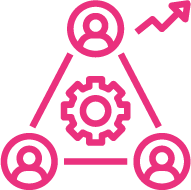 Reduce Agent Churn
Give your agents the headspace & right information to solve user queries faster reducing the need to search for answers leading to higher productivity & retention.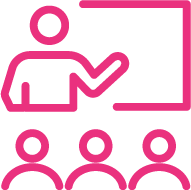 Faster training & onboarding
Decrease the learning curve for your new agents and get them up to speed from day 1. Equip them with the right answers at the right time to deliver consistent brand experiences.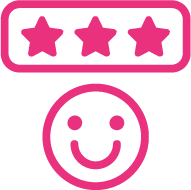 Happy users
Enable your agents to save time over query research and equip your live agents with AI-powered resources to pre-empt user needs and solve issues faster, driving CSAT & NPS
AI-powered suggestions
Our AI engine learns which agent responses drive the most positive customer reactions and surfaces them in the agent console based on conversational context., ensuring a standard brand experience and better customer resolution.
Watch 1-min video to learn how it works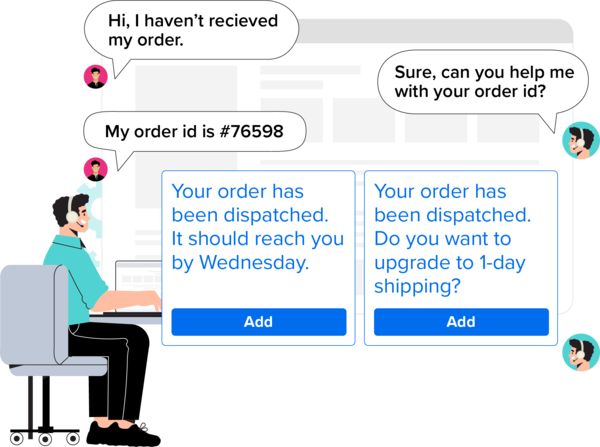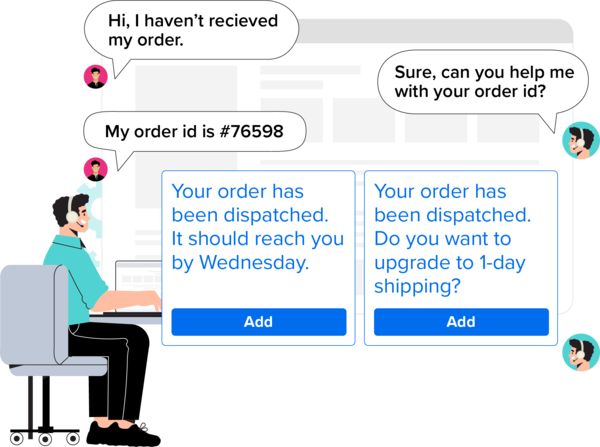 Improve productivity with Agent Facing AI
On busy days, agents get bogged down with complex queries that they may not be equipped to handle, causing delayed resolution and poor customer experience. Our AI engine automatically analyzes support tickets and recommends the right help article/response from the company's data and chat transcripts, in real-time.
Learn more about Live Agent Support
Faster onboarding, lesser training time
Whether it's day 1 for a new agent or an experienced agent's first time supporting a new product or service, Sol's AI Agent Assist learns from customer interactions, FAQs, and chat transcripts, and provides real-time training by prompting agents with the right answers when they need them.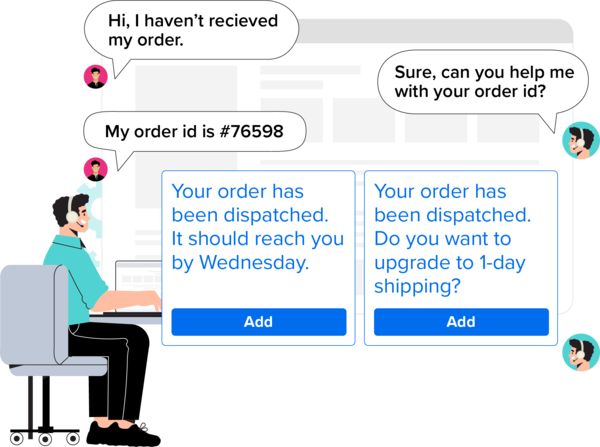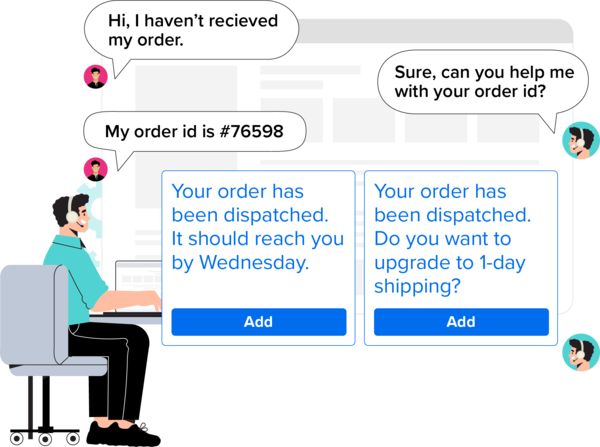 FAQ virtual assistant for your agents
Sol lets you create FAQ bots that answer common questions for your agents too, increasing business-wide clarity and efficiency. Equip your internal operations with quick answers Improve transparency and clarity across your entire organization Drive more agent efficiency and improved responses
Assist your Zendesk Agents right where they are
Your agents love Zendesk, and now they will love it even more as they can access Sol's agent assist within Zendesk. This means that they can get instant suggestions for responses to customer queries on the same platform they are already using.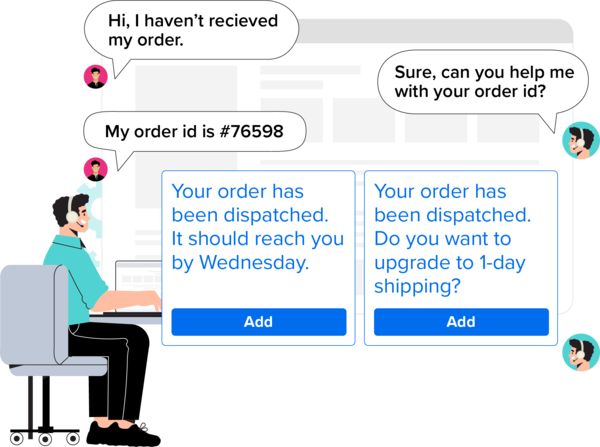 Out-of-box Integrations with Industry-Leading Platforms
Sol's AI Agent Assist integrates with leading Live Agent Platforms to reduce agent response time with helpful data and winning responses

Save your Zendesk agents from busy hours and improve productivity by serving them relevant information at the right time. Augment the agent's ability to solve queries and improve end-user experience using Sol AI Agent Assist.

Using Freshdesk for your live agents? Make your agents' lives simpler using AI Agent Assist that brings the combined wisdom of user conversations, knowledge base, and other resources to present the best answers, no waiting required.

Guide your Salesforce agents to deliver the most satisfying customer experiences using AI Agent Assist. Our AI evaluates past wins and surfaces the most relevant responses at every stage of the discussion, driving impressive resolutions.