Insurance
Make Insurance Buying, Renewal, & Support a Breeze
Meet the expectations of insurance buyers and policyholders with a seamless, on-demand, and personalized experience with insurance chatbots.
Get Demo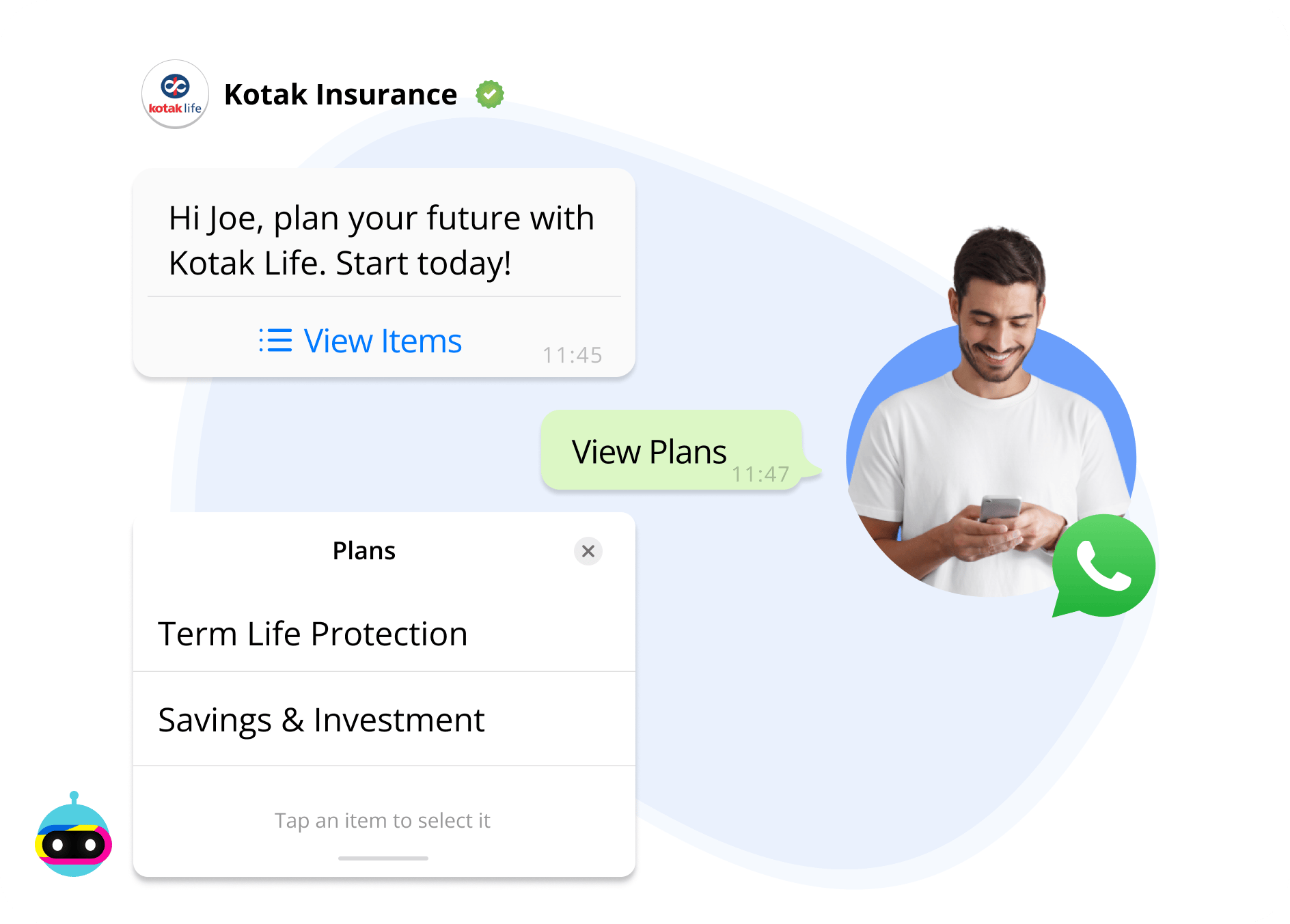 Trusted by Leading Ed-Tech Brands








Engage & Empower Policy Buyers
Use chatbot prompts to engage customers with insurance policy options and advise them on a case-by-case basis.
Accelerate the process of acquiring customers by matching their policy requirements with suitable policy plans.
Explore Conversational Marketing for Insurance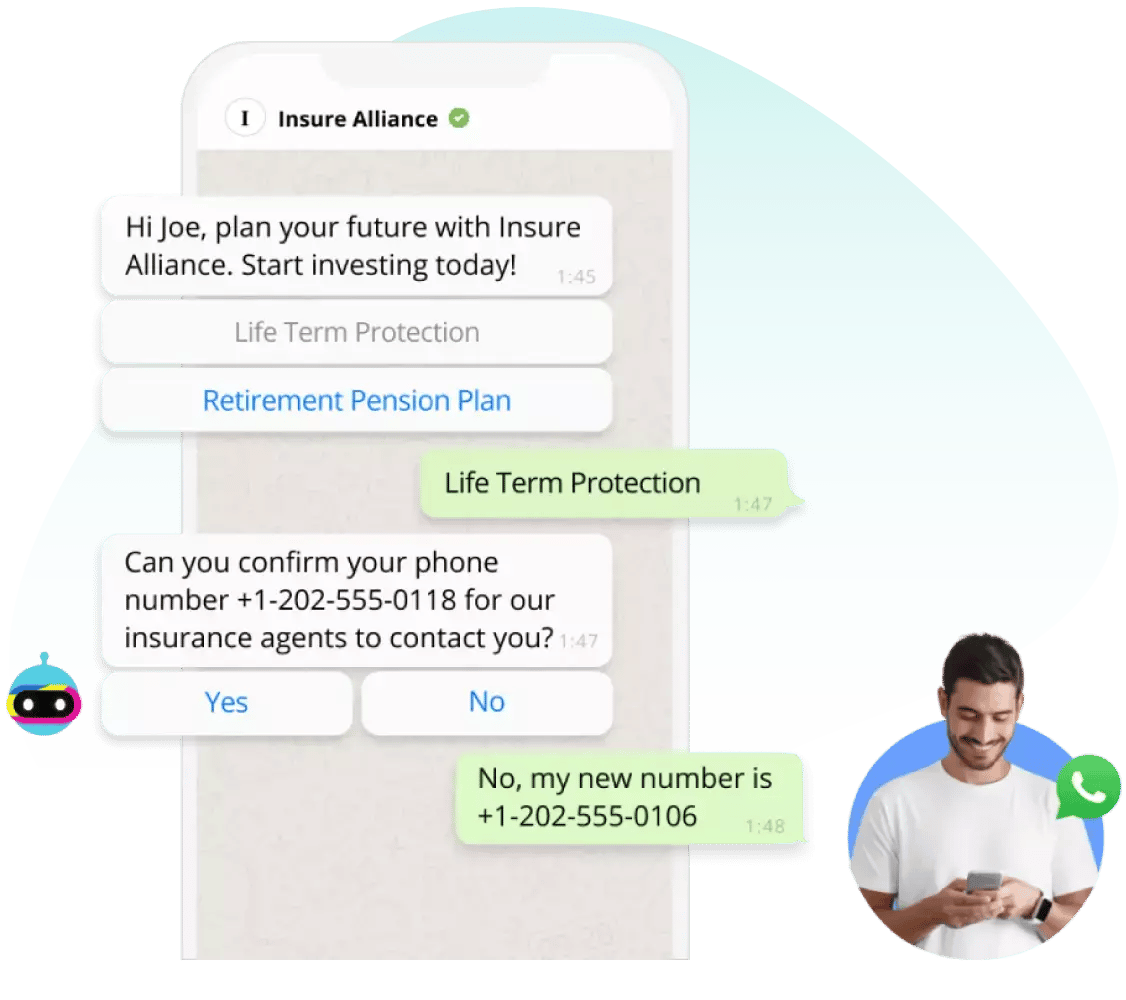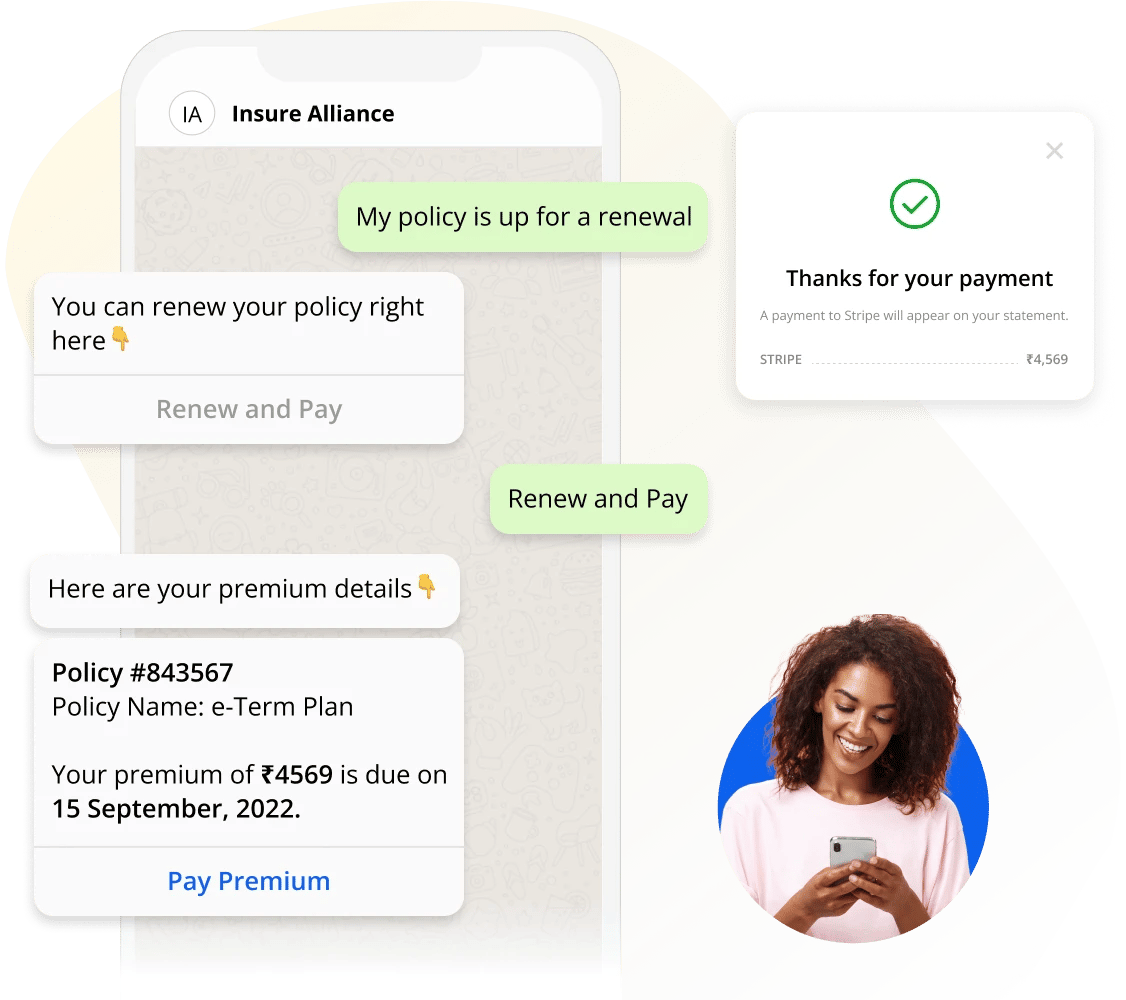 Make Premium Payments Hassle-Free
Intuitively guide policyholders through the premium payment process and remove complexities along the way.
Introduce upselling and cross-selling options by matching your recommendations with what the customers are buying.
Conversational Commerce Solutions for Insurance
Offer Dedicated, On-Demand Support
Reduce costs while handling a large volume of queries without human intervention while still ensuring instant resolution to drive customer satisfaction.
Improve the efficiency of claims processing through automation where a policyholder communicates the nature of the claim and the bot initiates it.
Learn More About Support
Enhance Digital Ed-Tech Experiences with Sol
Pre-built Conversation Workflows
Leverage Sol's library of 100+ pre-built conversation workflows designed for educational institutions
Proactive Engagement
Proactively engage with students and parents for enrollment, support and course-related queries and offer instant resolution
Support for 130+ Languages
Cater to students and parents from across geographies by leveraging chatbots that support 130+ languages
Smart Agent Routing
Escalate queries that require human intervention and get your query or concern resolved quickly
Recommended Resources
Relevant reads for Healthcare industry