MEDIA & ENTERTAINMENT
Improve Audience Engagement with Personalized Content
Promote new releases, personalize show suggestions, and grow your subscribers by engaging in meaningful conversations with your audience at every stage.
Get Demo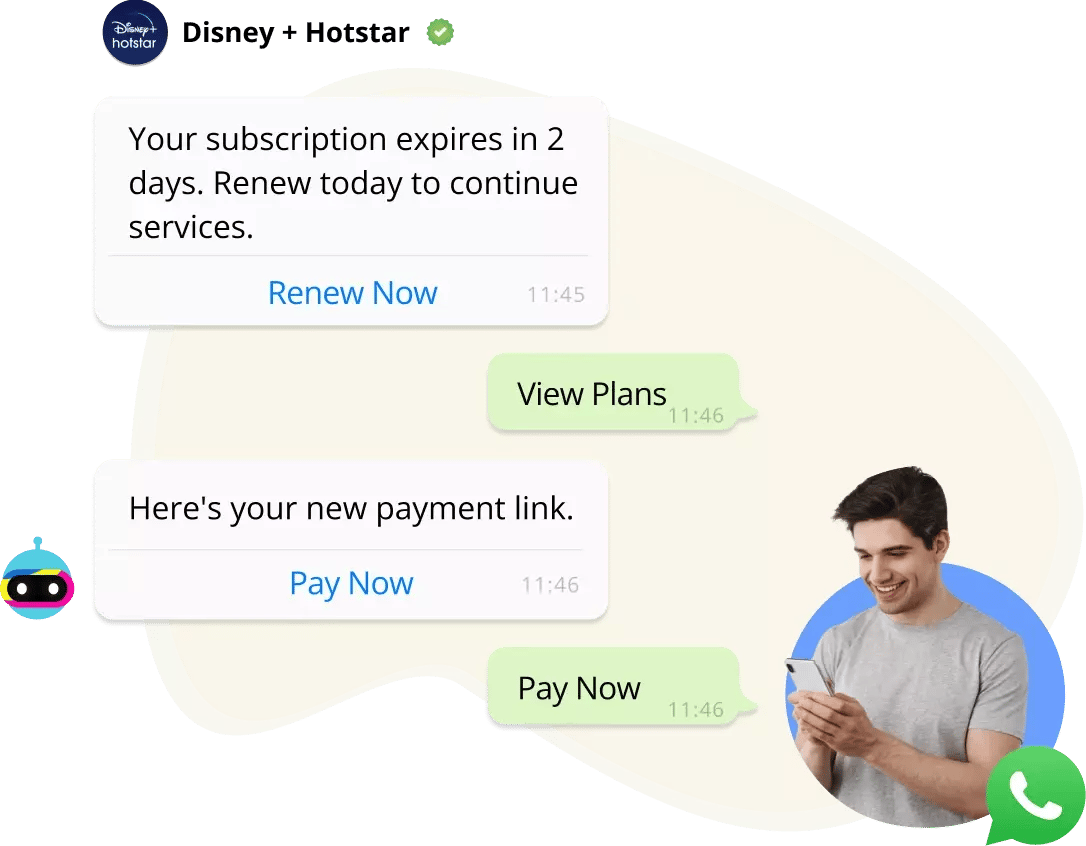 Trusted by Leading Ed-Tech Brands








Promote Your Latest Launches and Create Market Buzz
Run paid ad campaigns, and broadcast notifications to get your users talking about latest releases on apps like Instagram, Messenger, WhatsApp and others.
Share live updates and event information at the right time to pique subscriber interest.
Explore Conversational Marketing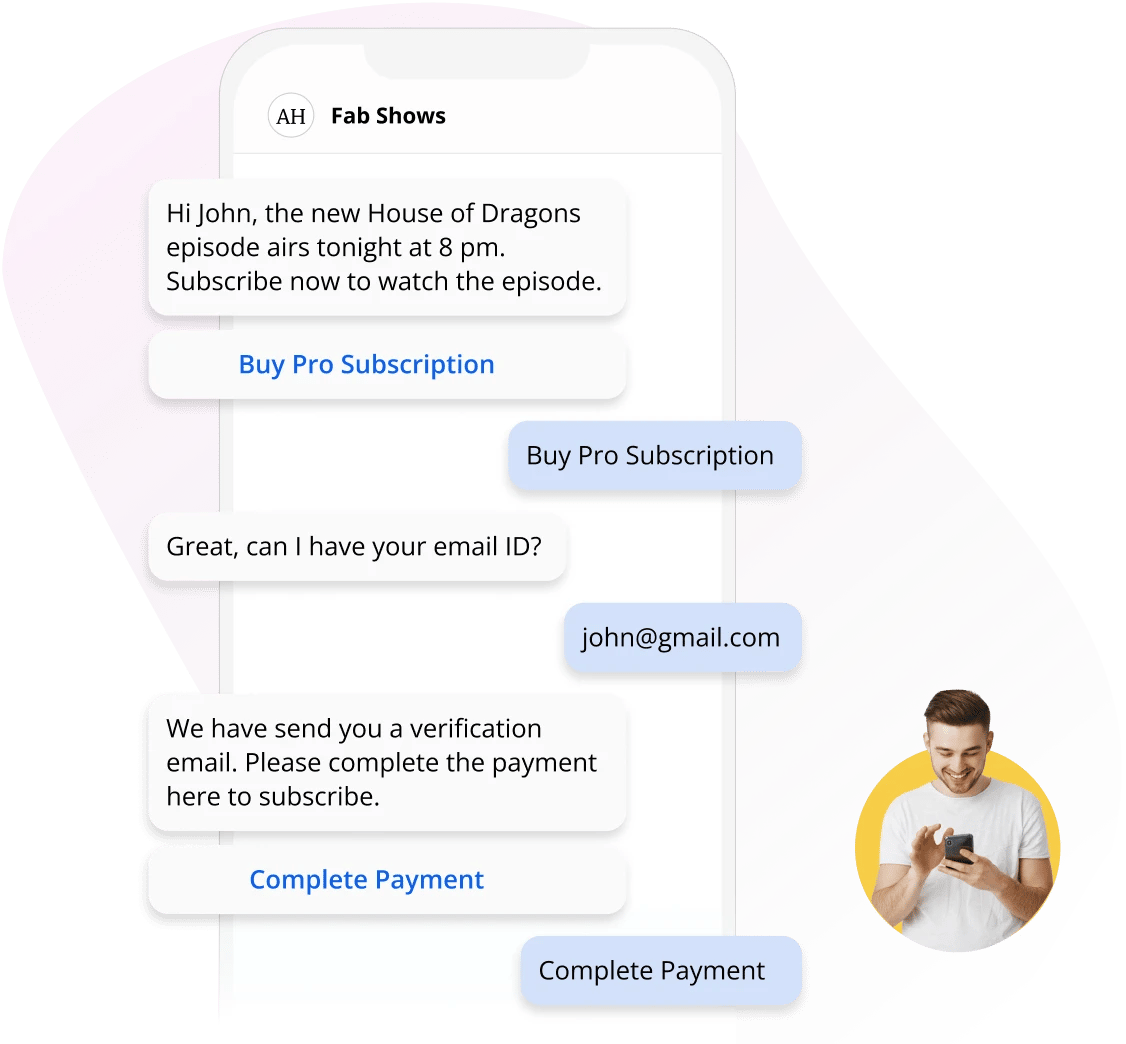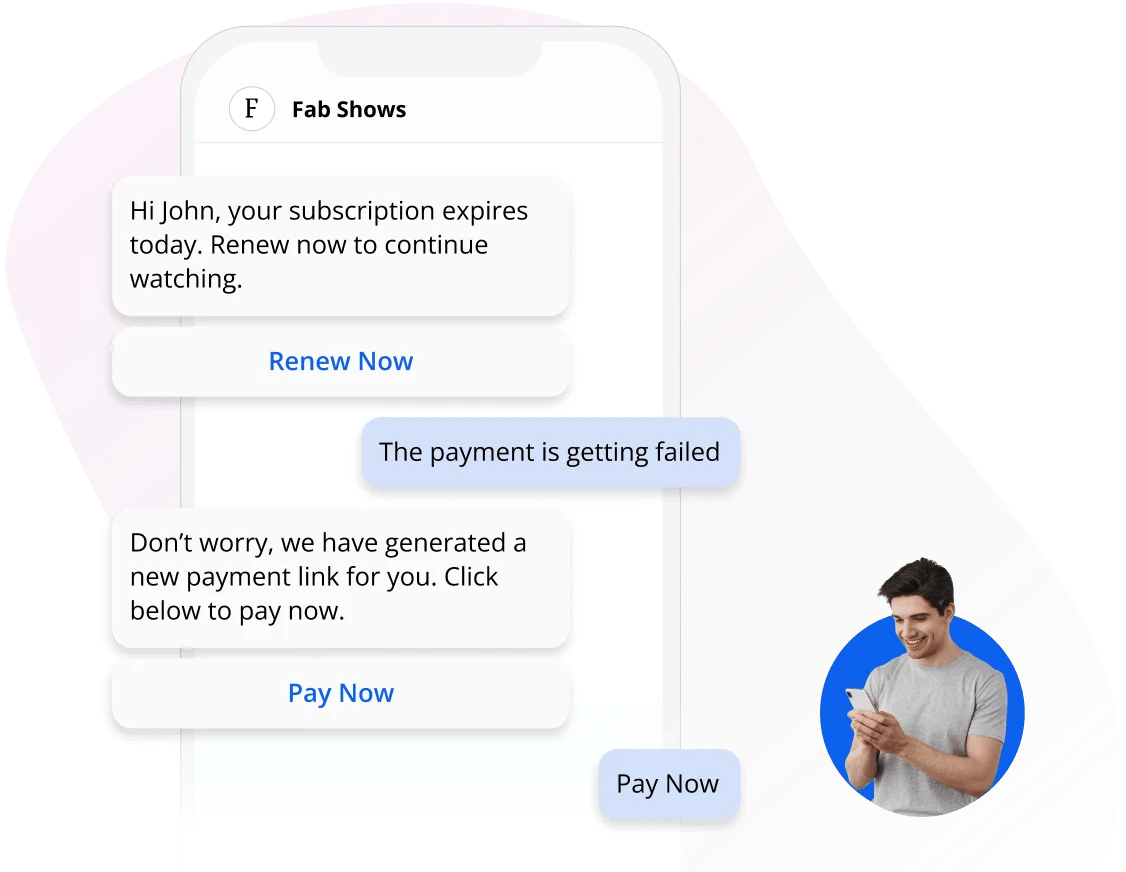 Grow Your Customer Base and Sales
Give patients a convenient and easy-to-use option to book appointments anytime, anywhere through a chatbot on your website or on WhatsApp.
Streamline appointment rescheduling to give your patients more control, allowing them to effortlessly adjust their date and time slot.
Conversational Commerce for Media
Subscriber Support at Scale
Send diagnostic reports, health records, and other important updates directly to patients via WhatsApp or SMS.
Automate FAQs related to billing, account information, and insurance questions, so that agents can focus their time on more pressing matters.
Learn More About Support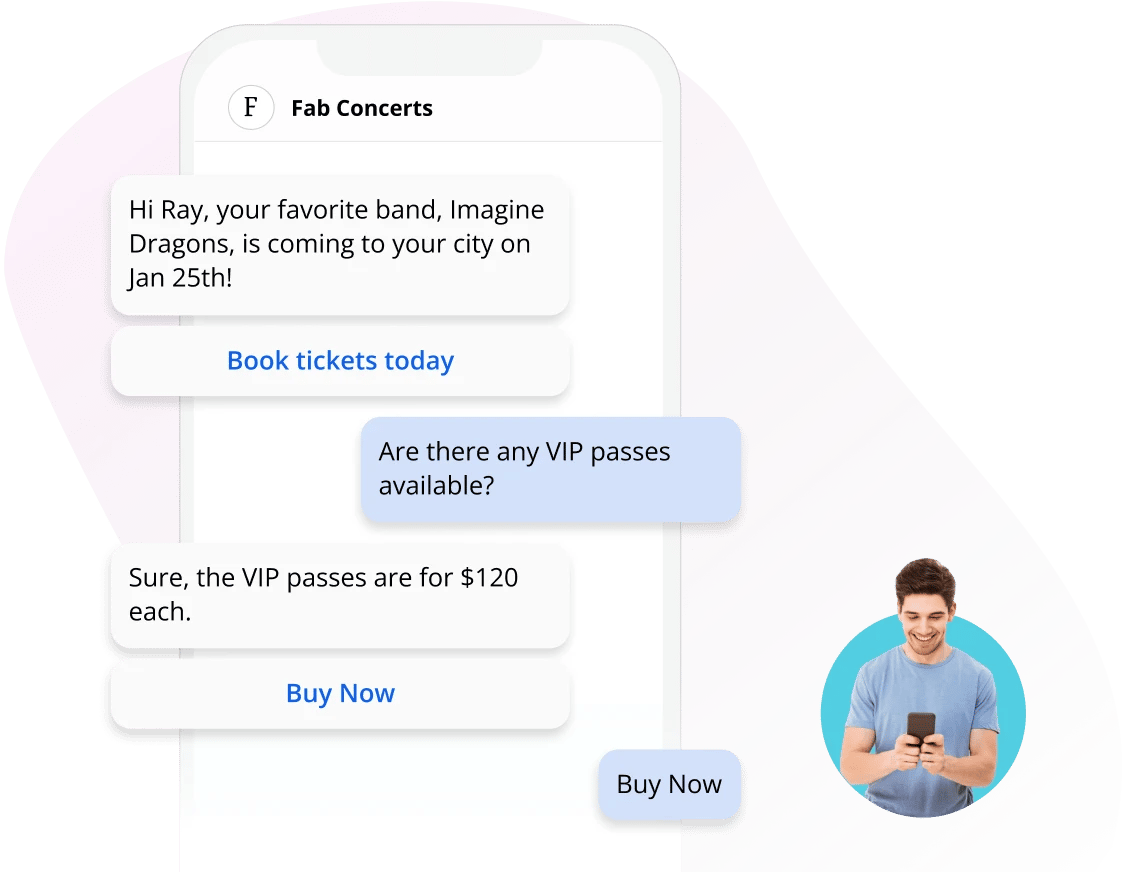 Enhance Digital Ed-Tech Experiences with Sol
Pre-built Conversation Workflows
Leverage Sol's library of 100+ pre-built conversation workflows designed for educational institutions
Proactive Engagement
Proactively engage with students and parents for enrollment, support and course-related queries and offer instant resolution
Support for 130+ Languages
Cater to students and parents from across geographies by leveraging chatbots that support 130+ languages
Smart Agent Routing
Escalate queries that require human intervention and get your query or concern resolved quickly
Recommended Resources
Relevant reads for Healthcare industry