Fintech
Make Financial Decisions Easier for Your Customers
Engage in human-like conversations with your customers just like you would in the real world to guide them at every step of their financial journey, win their loyalty and grow sales.
Get Demo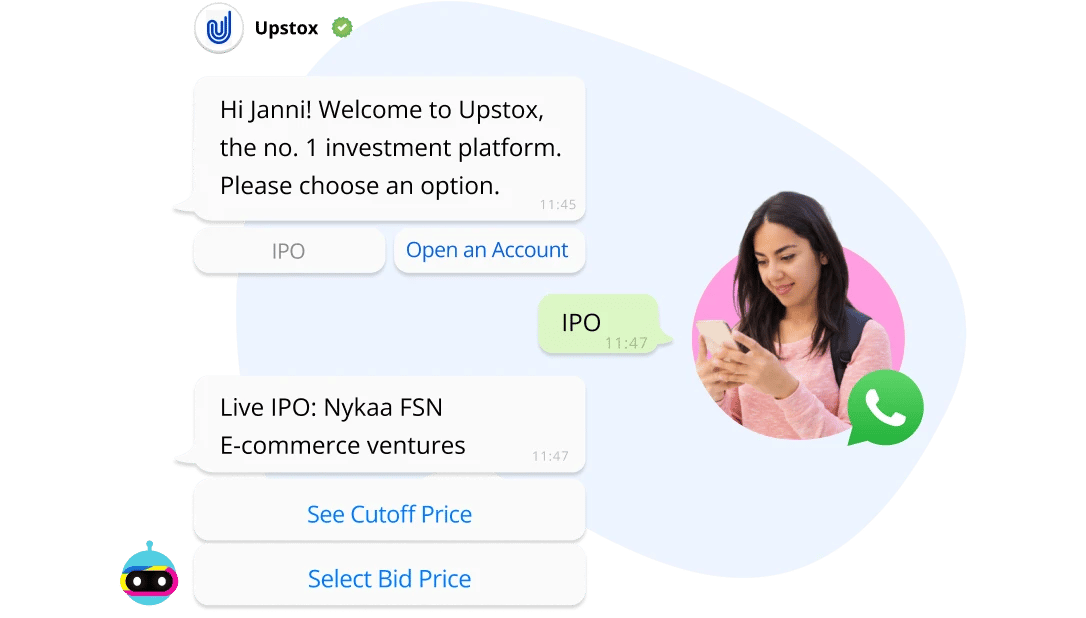 Trusted by Leading Ed-Tech Brands








Generate and Convert High-Quality Leads
Connect with your audience on apps like Instagram, WhatsApp and Facebook, to get their attention & start new conversations.
Engage your leads in meaningful conversations to understand their unique financial needs & preferences - powered by ChatGPT.
Conversational Commerce for Fintech Brands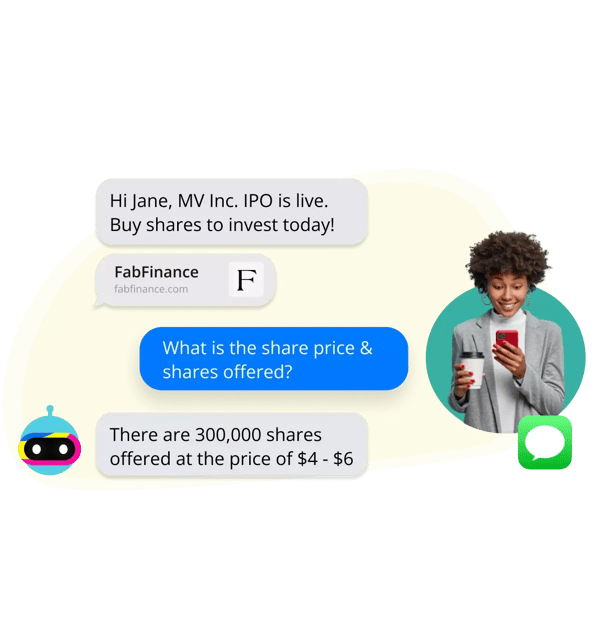 Improve Engagement and Drive Financial Literacy
Send timely notifications to educate and advice your customers on their financial health, investment strategies & account updates.
Use videos, voice & human-like conversations to simplify complex financial topics & increase engagement.
Learn More About Conversational Marketing
Build Stronger Relationships & Win Customer Loyalty
Provide instant support and guidance to your customers and build meaningful relationships & nudge your users further in their journey.
Automate 80% of frequently asked queries such as handling refunds, renewing policies, reporting lost cards, payment issues, etc.
Learn More About Support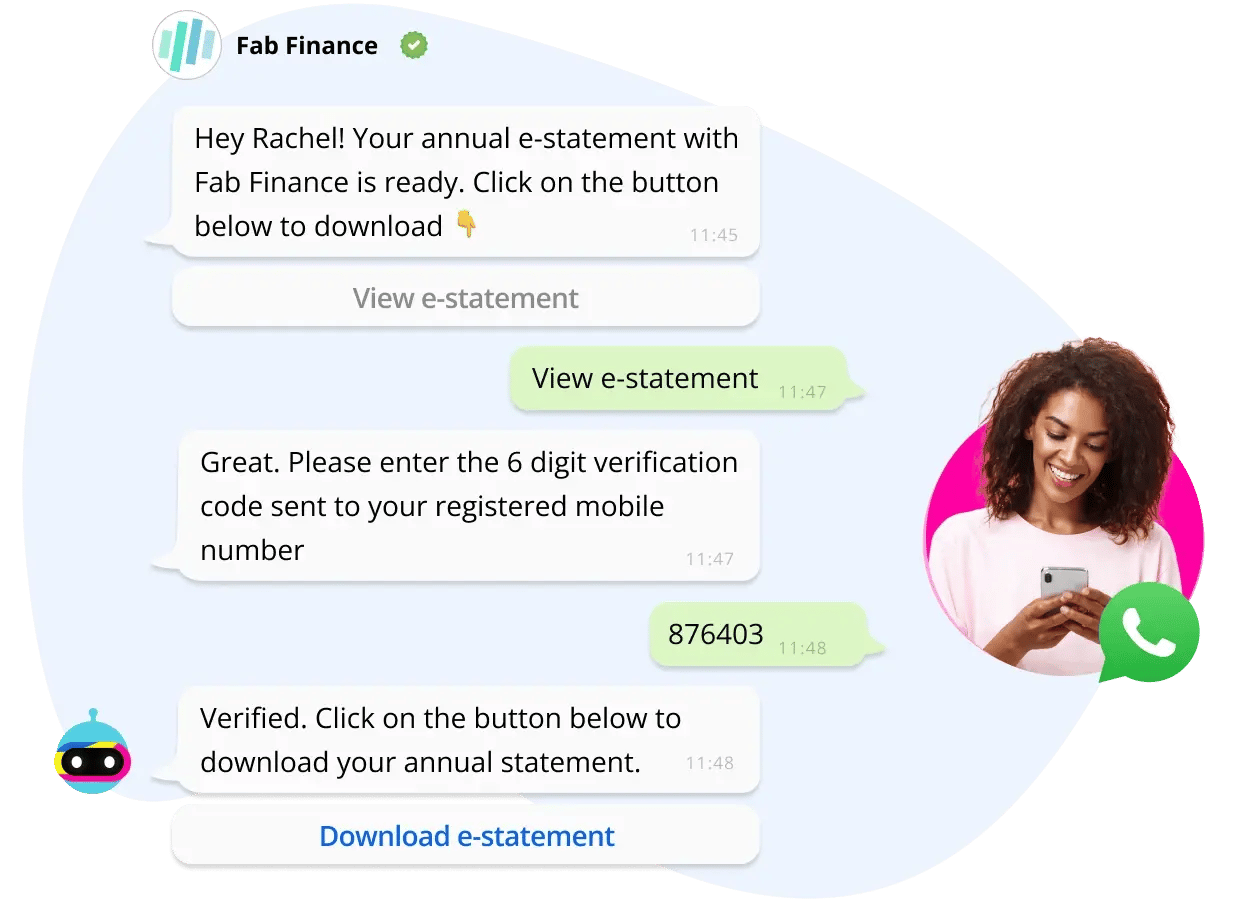 Enhance Digital Ed-Tech Experiences with Sol
Pre-built Conversation Workflows
Leverage Sol's library of 100+ pre-built conversation workflows designed for educational institutions
Proactive Engagement
Proactively engage with students and parents for enrollment, support and course-related queries and offer instant resolution
Support for 130+ Languages
Cater to students and parents from across geographies by leveraging chatbots that support 130+ languages
Smart Agent Routing
Escalate queries that require human intervention and get your query or concern resolved quickly
Recommended Resources
Relevant reads for Healthcare industry