Education
Elevate Learning Experience with Intuitive Chatbots
Offer student support and enriching learning experiences along with enabling seamless parent-tutor collaboration with the help of intuitive chatbots.
Get Demo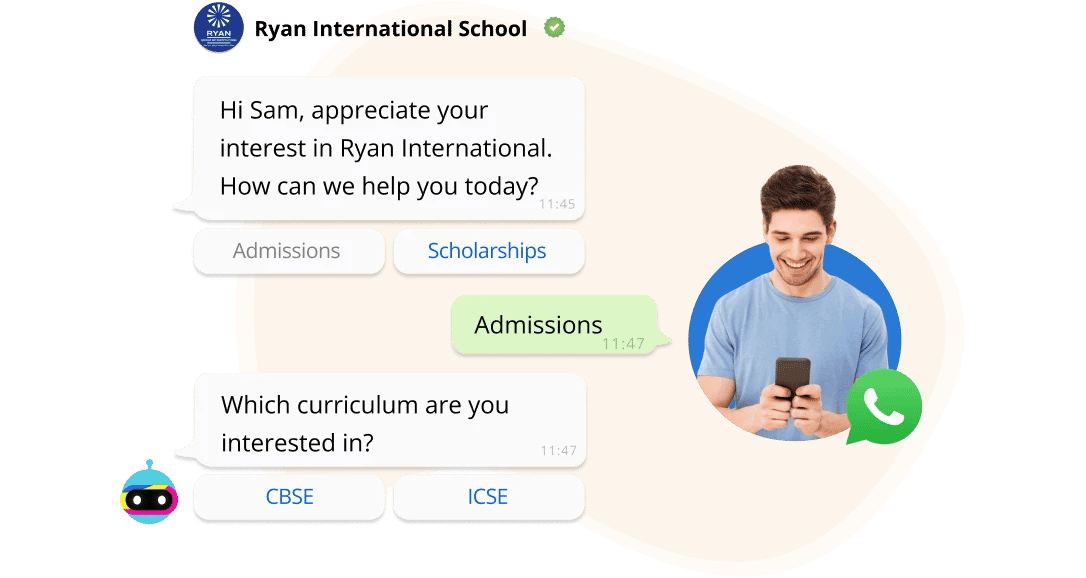 Trusted by Leading Ed-Tech Brands








Expedite Admission & Enrollment Process
Allow prospective students to download forms, choose their preferred courses and opt for mode of learning and preferred learning language.
Offer simple and one-click access to information pertaining to fee structure, scholarships, and more.
Explore Conversational Commerce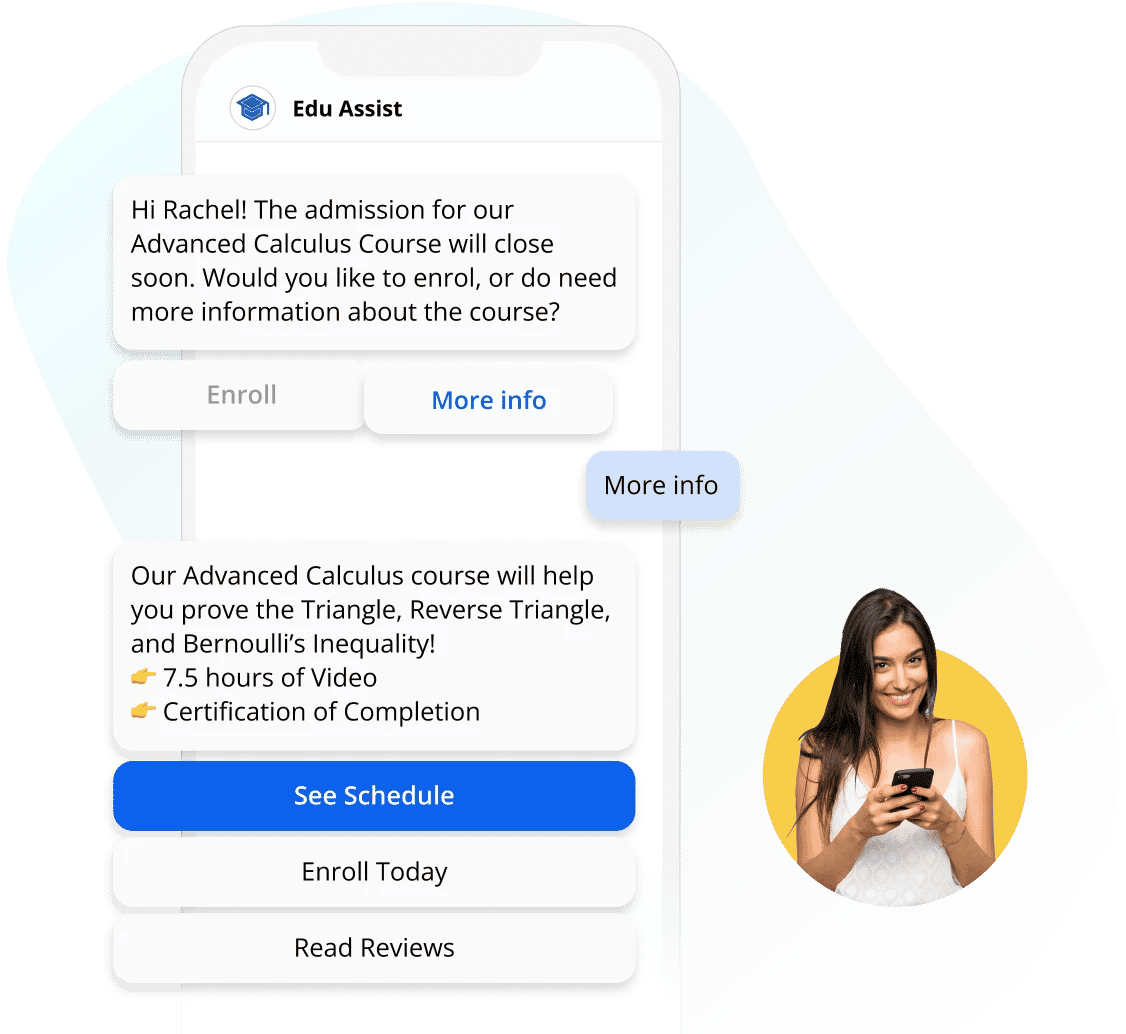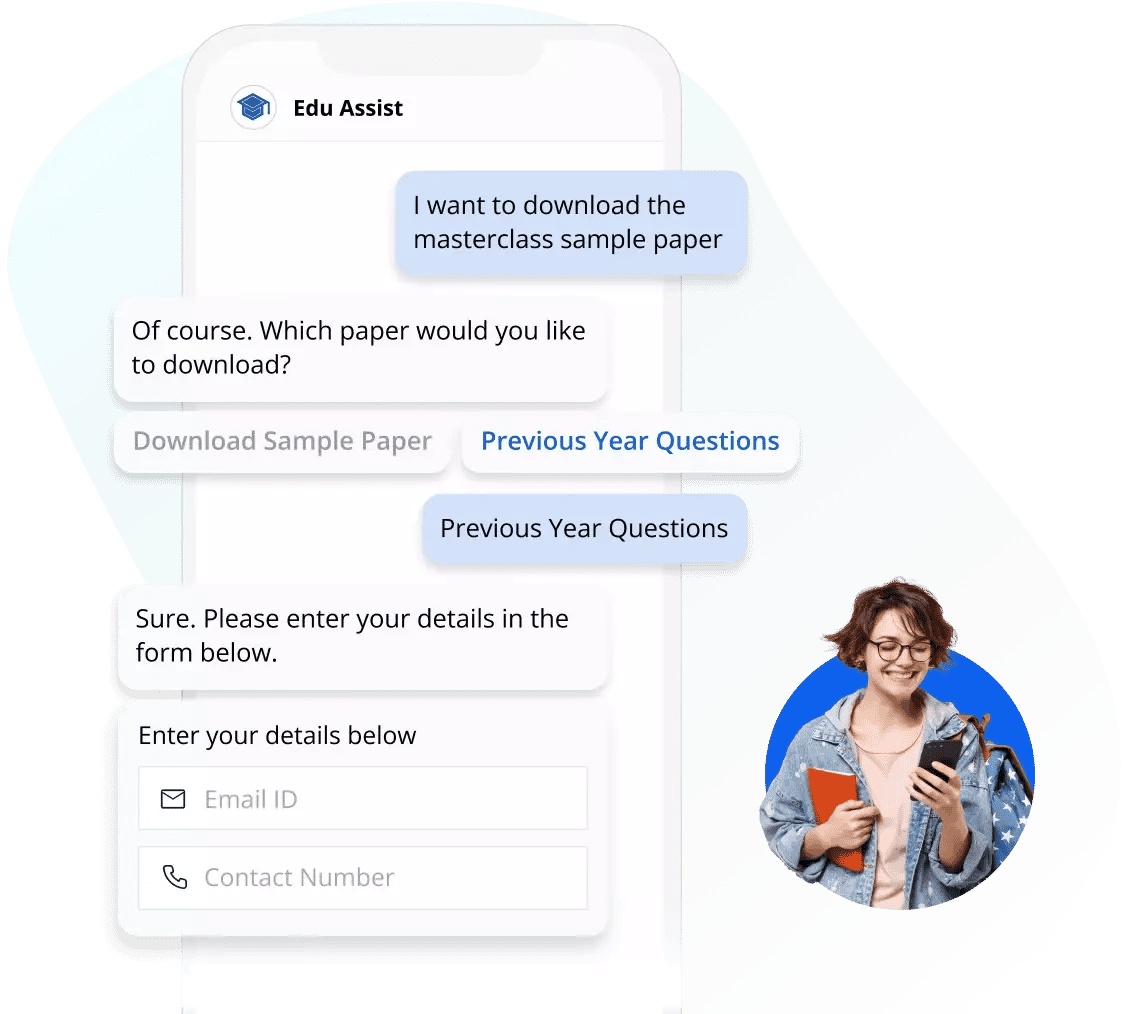 Boost Student Engagement & Institution Reputation
Make a positive impression on prospective students and parents by showcasing unique aspects of the institution, campus facilities and more, to trigger interest in enrollment.
Keep students engaged by sharing curricular and co-curricular updates to encourage participation and aid overall development.
Learn more about Conversational Marketing
Streamline Student Support
Automate the generation of student scorecards and mark sheets post the evaluation of assessments.
Make learning material available on-demand with the option for students to download as per their convenience.
Learn more about Support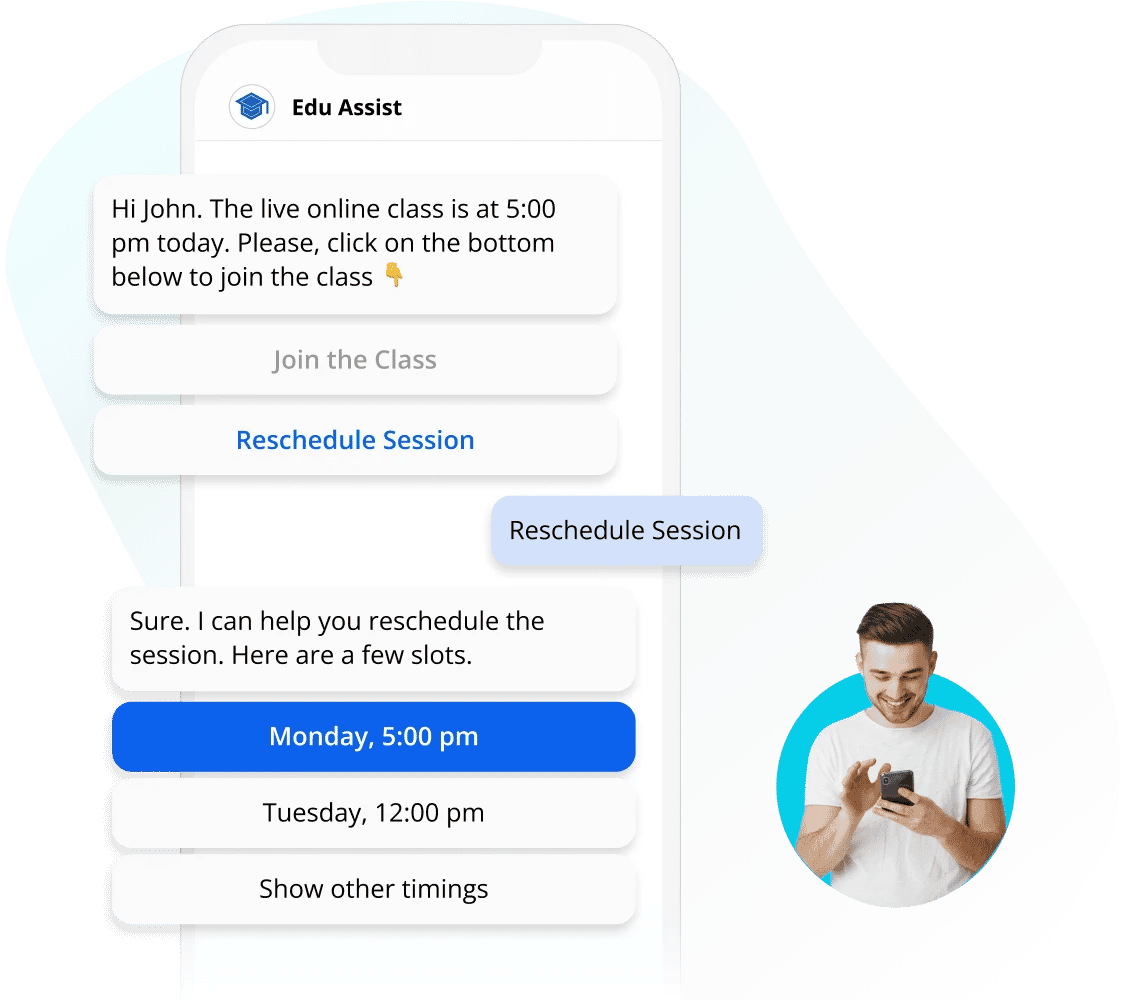 Enhance Digital Ed-Tech Experiences with Sol
Pre-built Conversation Workflows
Leverage Sol's library of 100+ pre-built conversation workflows designed for educational institutions
Proactive Engagement
Proactively engage with students and parents for enrollment, support and course-related queries and offer instant resolution
Support for 130+ Languages
Cater to students and parents from across geographies by leveraging chatbots that support 130+ languages
Smart Agent Routing
Escalate queries that require human intervention and get your query or concern resolved quickly
Relevant Blogs
Find recent articles on Facebook Messenger