TRAVEL & HOSPITALITY
Maximise Revenue Per Traveler with AI
From planning itineraries to hotel & flights bookings to buying travel insurance and more - assist your customers in every stage of their journey to provide the best travel experiences and boost revenue
Get Demo
Trusted by Leading Ed-Tech Brands








Increase Bookings Through New Revenue Streams
Grow your customer base & connect with your audience whereverthey are on apps like Instagram, Messenger, WhatsApp and others.
Generate high-quality leads by engaging with your prospects in real-time and influencing their buying decision.
Conversational Travel & Hospitality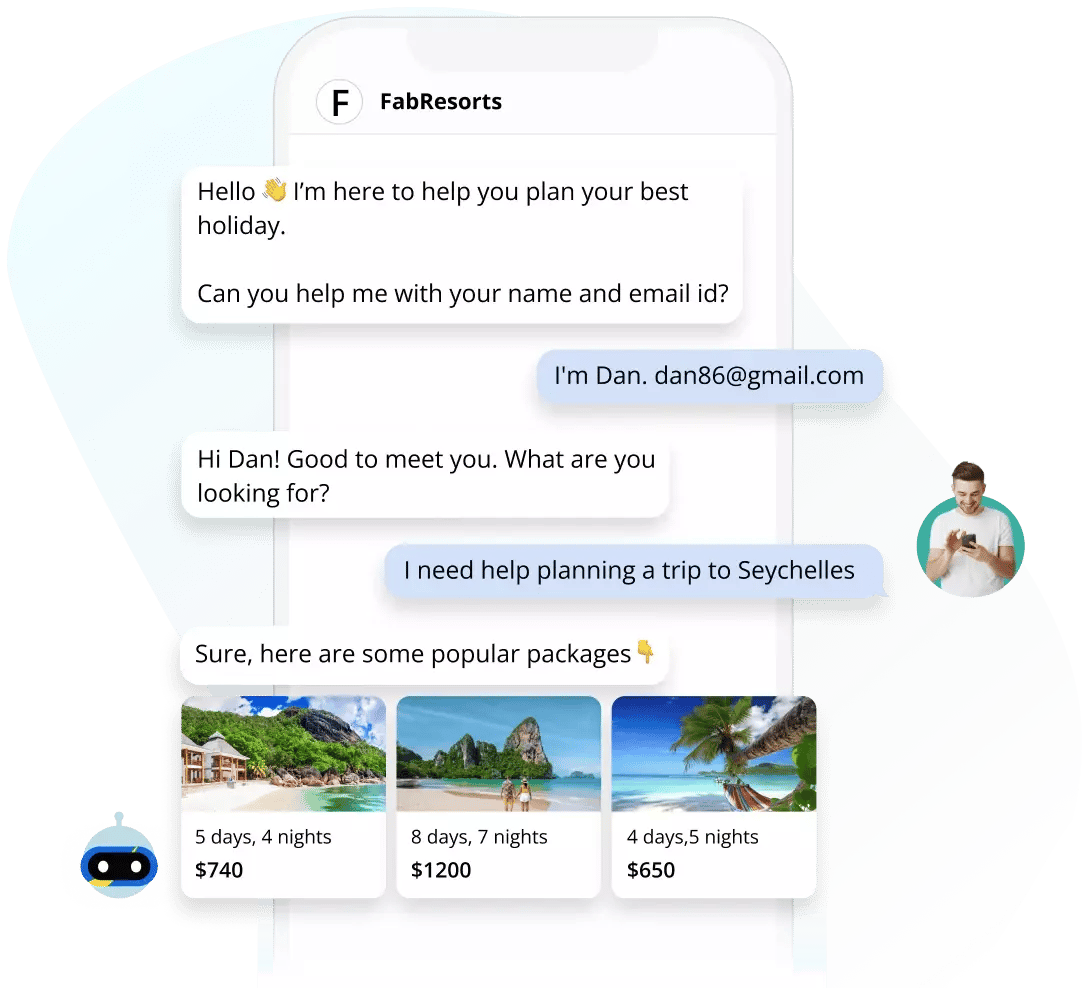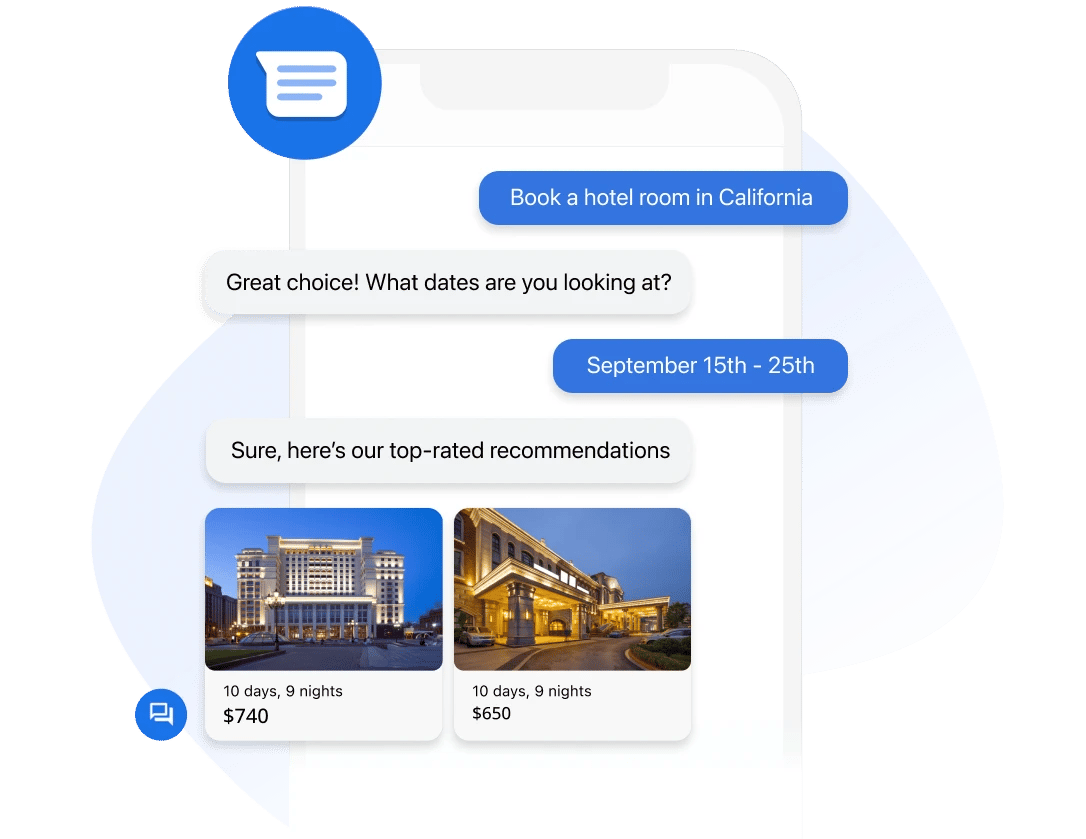 Engage Travelers at Every Step
Send timely notifications sharing trip recommendations, season offers, and traveler services to drive bookings & sales.
Leverage GPT-powered chatbots to make bookings, change travel itineraries, compare packages & more to make travel planning hassle-free.
Success Story: 2500+ Leads in 2 Months
Never Miss an Opportunity to Win Customer Loyalty
Leverage messaging, AI & analytics to understand traveler preferences and provide offers that boost conversions, drive repeat purchases & trigger customer loyalty.
Automate 80% of frequently asked queries such as booking issues, changes in the itinerary, refunds and cancellations.
Learn More About Support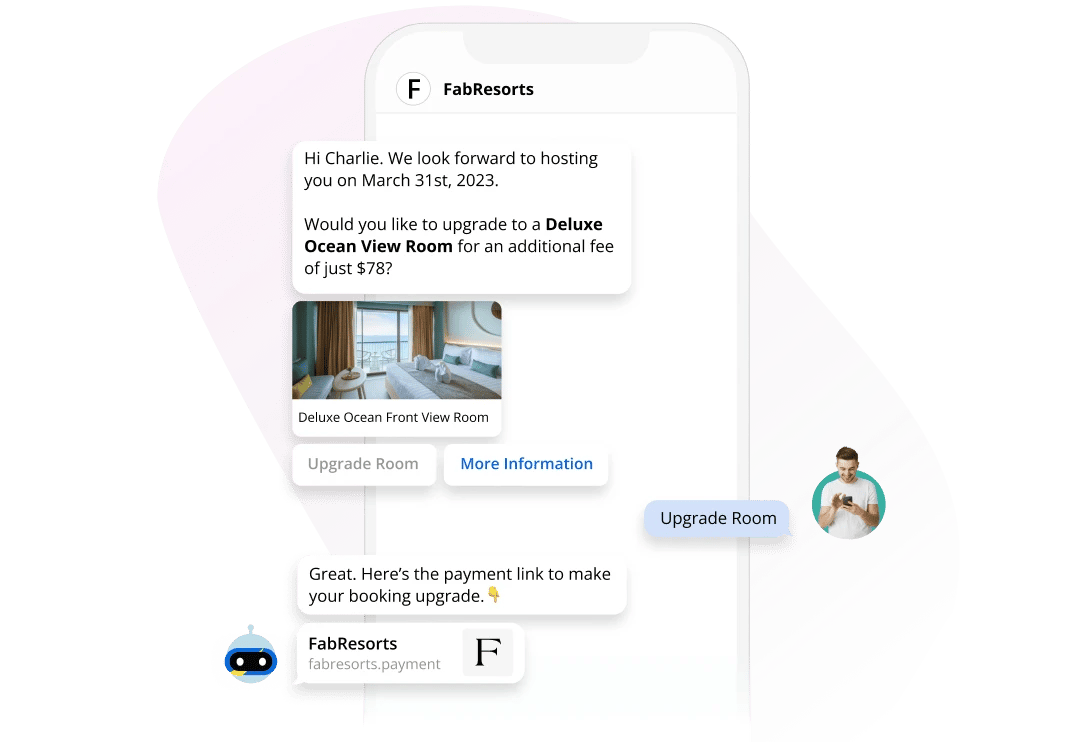 Enhance Digital Ed-Tech Experiences with Sol
Pre-built Conversation Workflows
Leverage Sol's library of 100+ pre-built conversation workflows designed for educational institutions
Proactive Engagement
Proactively engage with students and parents for enrollment, support and course-related queries and offer instant resolution
Support for 130+ Languages
Cater to students and parents from across geographies by leveraging chatbots that support 130+ languages
Smart Agent Routing
Escalate queries that require human intervention and get your query or concern resolved quickly
Recommended Resources
Relevant reads for Healthcare industry