Retail
Maximize Conversions & Grow Your Sales with Sol
Use GPT-powered chatbots on WhatsApp & other channels to personalize the end-to-end shopping experience and improve customer engagement and sales.
Get Demo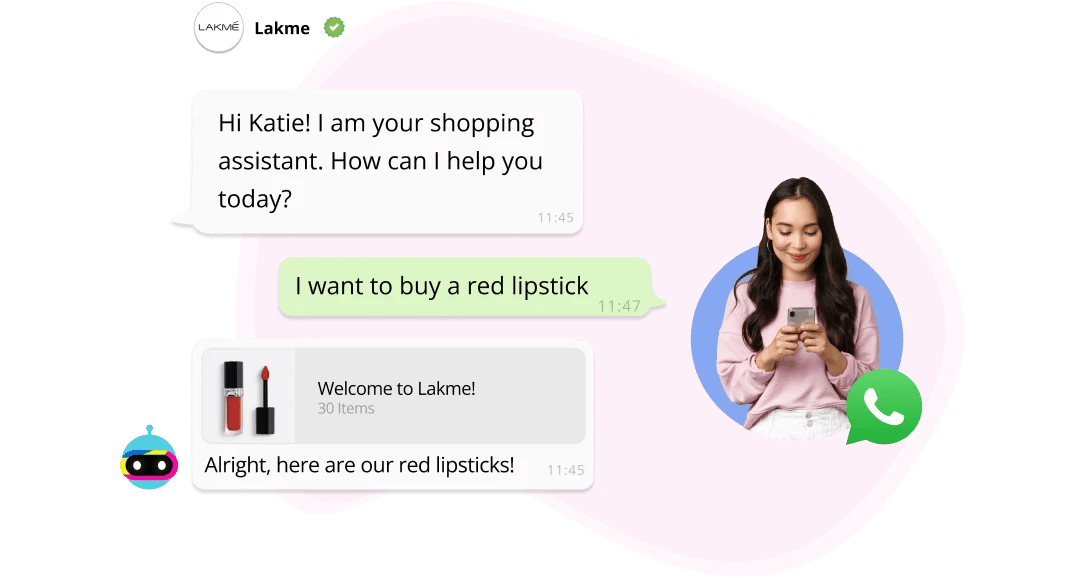 Trusted by Leading Ed-Tech Brands








Generate High-Quality Leads
Leverage omnichannel chatbots , powered by GPT-first technology, to interact with potential customers and gain invaluable insights into their wants and needs.
Attract more users instantly when they discover your brand on social media channels, and keep them coming back for more.
Read How CEAT Increased Leads by 542%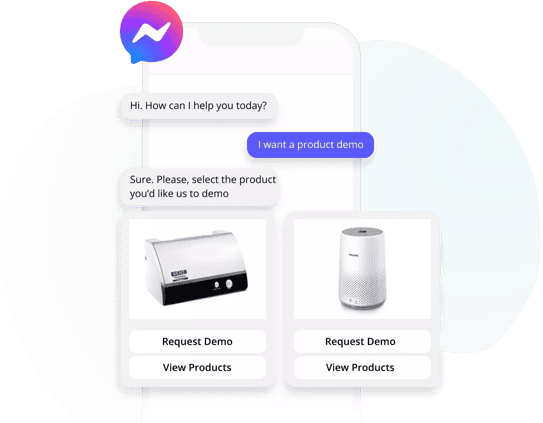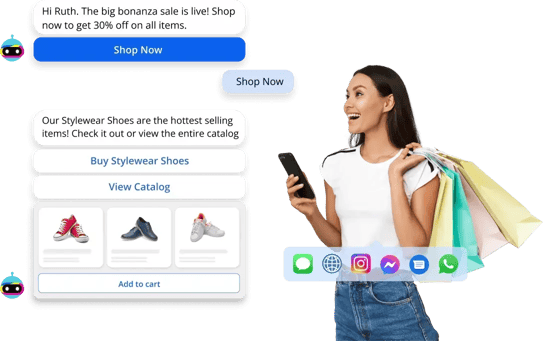 Start Selling Everywhere
With Sol, you can bring your entire product catalog to popular channels that your customers are using.
Allow potential buyers to evaluate products, read customer feedback, add items to their shopping cart and complete the payment process - all within the messaging platform.
Explore Conversational Commerce
Offer Instant Support to Customers
Use automation to provide your customers with quick answers and eliminate the need to wait for a response.
Effectively manage and improve returns processing so as to save time and optimize costs and manpower.
Learn More About Support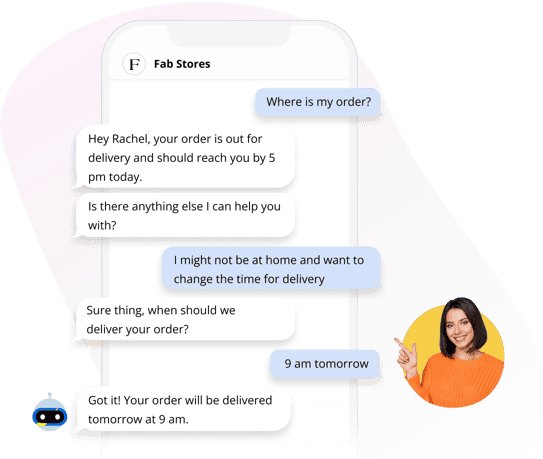 Enhance Digital Ed-Tech Experiences with Sol
Pre-built Conversation Workflows
Leverage Sol's library of 100+ pre-built conversation workflows designed for educational institutions
Proactive Engagement
Proactively engage with students and parents for enrollment, support and course-related queries and offer instant resolution
Support for 130+ Languages
Cater to students and parents from across geographies by leveraging chatbots that support 130+ languages
Smart Agent Routing
Escalate queries that require human intervention and get your query or concern resolved quickly
Recommended Resources
Relevant reads for Healthcare industry